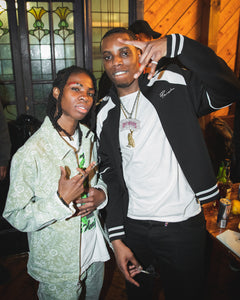 HOLY SMOKES ROY WOODS & HAVIAH MIGHTY
Brampton, Ontario had two of their finest artists headline thee 420 event to be at in the city of Toronto. Brought to you by the world renowned Dj Charlie B- Roy Woods & Haviah Mighty took to a clouded stage with back to back performances that were uplifting and left everyone in the room even more high then they already were.
The Cannabis conglomerate Tilray supplied the event with several Cannabis Kiosks, featuring an array of their top brands. Giving away free merch, swag, and of course Cannabis. It was a night to remember!
Connect with the artists
Check out the visual album below!
---